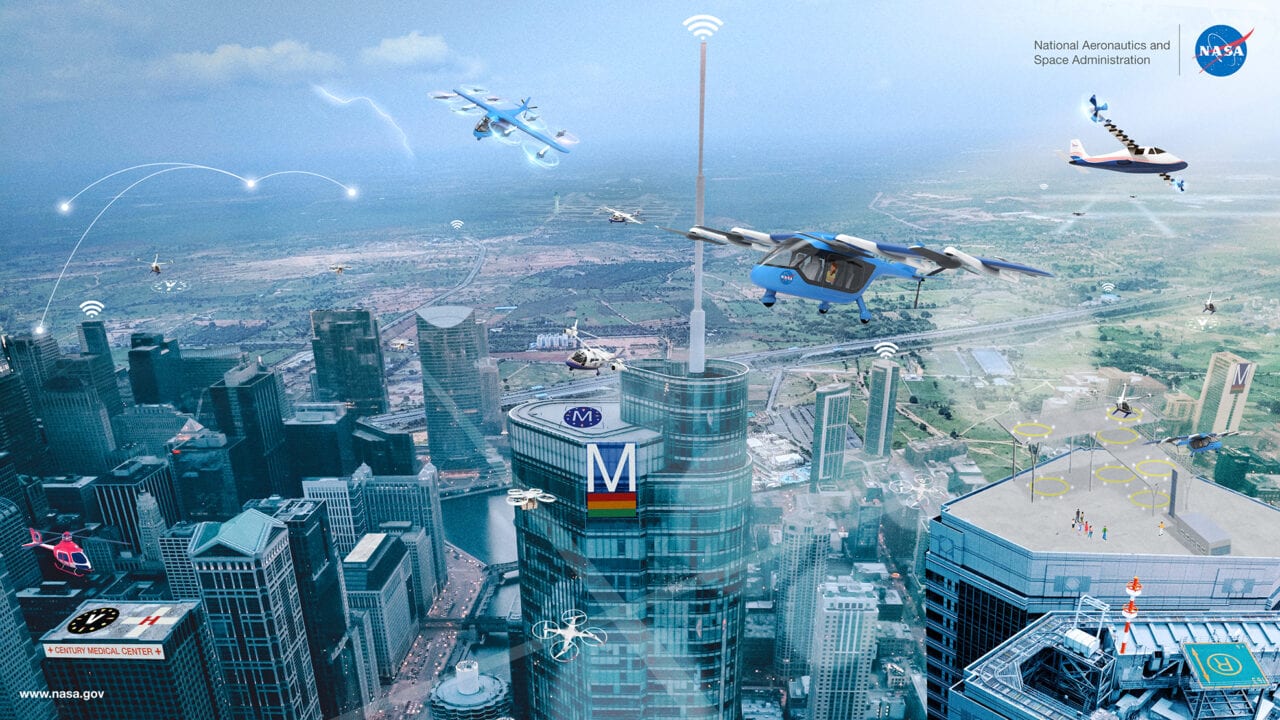 The Advanced Air Mobility Coordination and Leadership Act could create an interagency task force of more than 10 departments and agencies to advance advanced air mobility (AAM) efforts such as security, infrastructure and federal investments in the United States. , but Congress must first pass it.
The bill was first introduced as HR 1339 in the House by Representative Sharice Davids (D-KS) in February this year. He now sits on the Aviation Subcommittee of the House of Commons Transport and Infrastructure Committee. The bill was also introduced to the Senate as S.516 in March by Senator Jerry Moran (R-KS) and passed by the Trade Committee in May.
The bill is now heading to the Senate floor where lawmakers hope it will be "hotline" and forwarded to the House of Representatives, said Katie Kentfield, a law correspondent for Moran specializing in transportation, aviation and technology, in a revolution. Aero Global Roundtable 2021 on June 29.
"In mid-May it was successfully withdrawn from commerce by voice vote, unanimously, so we hope it will be passed the same way in the Senate and will be hotline there," Kentfield said. "So if a bill hotlines, it means that no member of the US Senate would object to its passage, and then, in that case, would be taken up by the House of Representatives." We hope they will pick up on it as well and move this effort forward. "
The interagency group created by the bill would be headed by the Secretary of Transportation and they would review and make recommendations for AAM aircraft. In addition to other agencies and departments, it would also include manufacturers, operators, airlines, airports, first responders, training and maintenance providers, energy providers, and national and local authorities.
"This would authorize the Secretary of Transportation to establish a task force with other federal agencies that would plan the advancement of AAM aircraft operations," Kentfield said. "This working group will also be responsible for reviewing and making recommendations for the federal role in the AAM sector. Beyond the initial critical stage of aircraft certification and operation, it would focus on economic and labor opportunities. "
The bill says it would strengthen U.S. leadership on AAM, develop new transportation options, boost economic activity and jobs, advance environmental sustainability and new technologies, and support disaster preparedness. 'emergency.
The industry has also expressed support for the bill.
"The industry wants to go here," said Ed Bolen, president and CEO of NBAA. "We recognize that we have always been focused on on-demand air mobility… Over the years, this has resulted in many technological changes, from radial engines to piston engines to jet engines, from rotor wings to fixed wing, aluminum, composite, whatever it is, these are the technologies that we can use to get people where they need to be when they need to be, this air mobility on demand. I think what you're seeing is that the industry has been embracing this idea for some time. There was a relatively clear vision, a lot of bright, passionate people, and now we see a lot of capital pouring into the industry, so you have all the elements to be able to move forward.
Bolen said the government is signaling to industry that what they do is important to the country's transportation system.
"What we see in the introduction to Senator Moran's bill is that we are effectively reaching out to the government and what it is telling us is, yes, we recognize that it is a part important to our future, it's an important part of our economic engine, our transportation system, our global leadership in civil aviation, and they embrace it, "Bolen said.
While the industry is eager to advance this technology, it also realizes that it will need to be regulated in order to progress safely, Bolen said.
"Complementary legislation in the House is really about the government starting to say, we recognize that there is a lot of potential here and we want to help realize that potential, but we want to do it safely and properly," Bolen said. . "This is where the NBAA and other groups work closely with the government itself to try to ensure that there is a broad understanding of what we are trying to do and how we can do it. safely and, again, getting people where they need to be when they need to be there.
Departments and agencies that would be part of the task force include the Department of Transportation, Commerce, Defense, Energy, Homeland Security, Agriculture and Labor, the Federal Aviation Administration, and the National Aeronautics and Space Administration.
"I think one of the important reasons in ensuring that it is an interagency working group that integrates up to 10 agencies, and even more if the secretary of the Ministry of Transport considers it useful, is to ensure that we are fulfilling our role. within the federal government to make sure we can help this industry move forward, "said Kentfield. "We don't want to be an obstacle at all. So if we can get the ball rolling now and have these conversations with people in the industry and stakeholders in this industry, then I think we're better off in the long run.
If passed, the bill would create this task force within 120 days and write a report no more than a year later to examine how the AAM will evolve, its physical and digital security and safety requirements, its infrastructure, benefits and other factors limiting full potential. Of the industry.