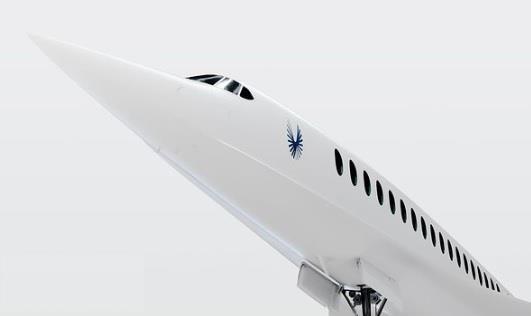 European regulators are preparing a first environmental protection certification framework aimed at dealing with the emergence of new models of supersonic transport aircraft towards the end of this decade.
The measures are set out in an advance notice of proposals from the European Union Aviation Safety Agency.
EASA indicates that a new generation of supersonic commercial and business aircraft should become operational from the end of the 2020s.
Noise and carbon emission requirements for these aircraft are matters that "must be addressed", he says, to ensure a "high and consistent level" of environmental protection.
EASA points out that there are no ICAO standards for landing and take-off noise, or emissions, that would apply to supersonic aircraft – and that it intends to develop detailed requirements that will apply until ICAO develops its own.
"Awaiting the work in progress to establish a [carbon dioxide] limit for [supersonic aircraft]provisions for standardized measurement and reporting of [carbon] emissions are offered as an intermediate step," he adds.
Its preliminary draft noise requirements would apply to all supersonic aircraft, regardless of maximum takeoff weight, number of engines, maximum operating Mach or required runway length.
ICAO sets maximum noise limits for subsonic aircraft and EASA proposes to "apply the same noise limits" to supersonic types.
The actual perceived noise level for subsonic jet aircraft along with the same noise measurement benchmarks can be "reused," he says, as a noise assessment measurement.
"Given the specificities of [supersonic aircraft] designs, meeting these limits appears to be difficult but technologically feasible, as indicated by the results of research studies," adds EASA.
The regulator says that, with no limits in place, "significantly" increased noise exposure around airports would potentially outweigh the benefits of quieter subsonic models.
His proposal also outlines the complexities of translating subsonic emissions measurements for certification, based on three reference points, to supersonic rpm, given the specific performance and fuel characteristics of these high-speed designs.
EASA says the proposals "represent a first step" towards environmental protection requirements for supersonic models and will be "further developed" in later stages of rulemaking. He is seeking comments on the measures by July 25.