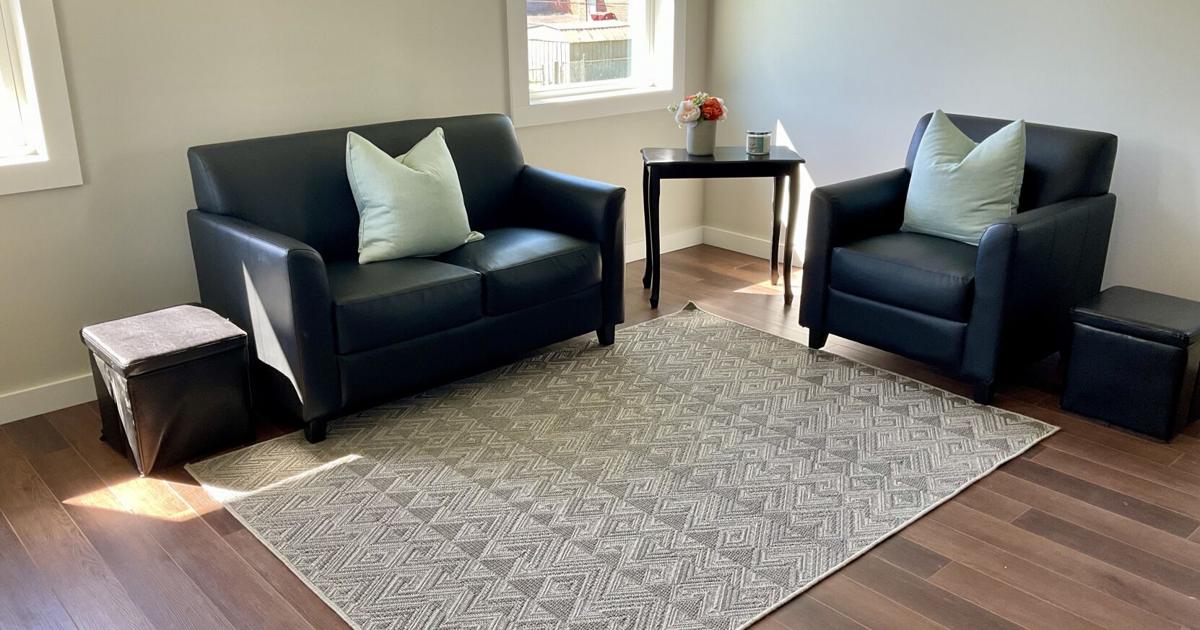 Eastern Eight CDC held a symbolic ribbon-cutting event Tuesday morning to mark the completion of a new home at 1808 E. Unaka Ave.
The home was built in partnership with Auburn University's Rural Studio Front Porch Initiative and the Appalachia Service Project as part of an effort to provide affordable housing.
Eastern Eight CDC is a non-profit corporation and certified housing development organization that focuses on meeting the housing needs of low to middle income families in the area. He partnered with Auburn's Rural Studio, an off-campus design-build program that's part of the university's School of Architecture, Planning and Landscape Architecture, to create a home that's not only affordable at entry, but which keeps costs to a minimum in the long run.
Affordability was not only measured by the cost of building the house, but also took into consideration the energy efficiency, the durability of the building and the contribution to the health and well-being of the residents as well as to the fabric of the neighborhood, according to the associate director of Rural Studio Rusty. Black-smith.
The Appalachia Service Project, an organization focused on repairing homes for low-income families through volunteer labor, served as the contractor in this construction and helped make the home as energy efficient as possible. The city also provided funds for the project, drawn from its Community Development Block Grant funds provided by the U.S. Department of Housing and Urban Development.
The house sold for $165,000 and the new owners are expected to move in within the next two weeks. Eastern Eight CDC and Auburn's Rural Studio said they hope to be able to pursue affordable housing projects in the area.
"It's not just about how much the house cost to build, but what it costs us as a community if we don't build houses like this," Smith said. "It's this cost that we call the hidden cost of inaction, the cost of not doing projects like this wherever you can in the city. This cost is enormous and we all pay it.
For more information on affordable housing opportunities, visit e8cdc.org. To learn more about Auburn University's Rural Studio Front Porch initiative, visit ruralstudio.org.