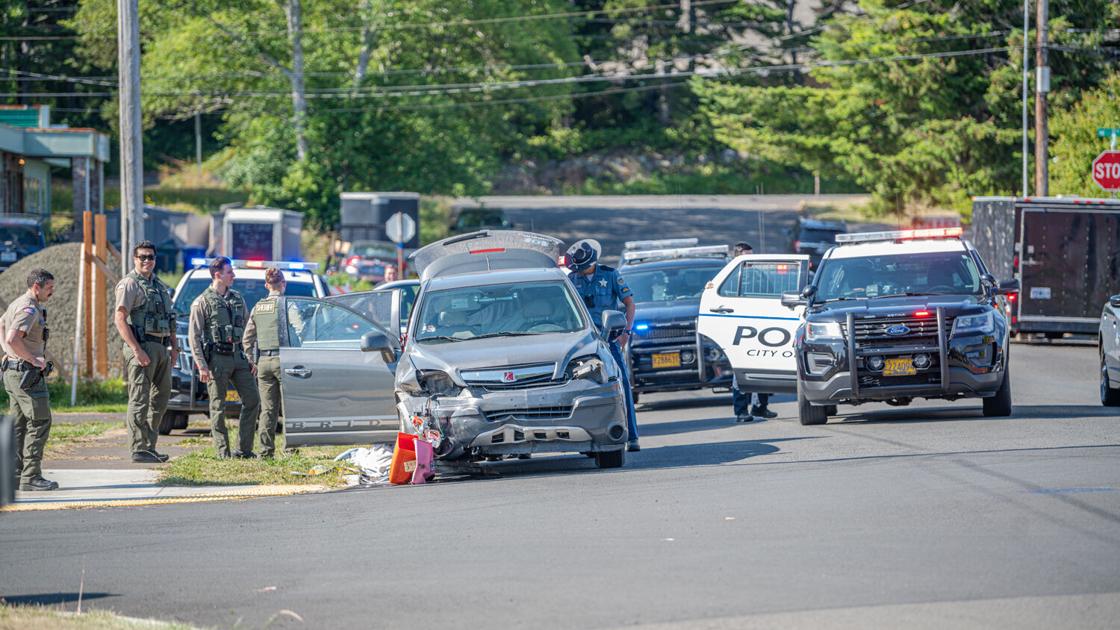 NEWPORT – A 47-year-old man was arrested Thursday after leading police in a stolen vehicle chase, in which he collided with another car and allegedly struck a pedestrian.
According to a probable cause affidavit signed by an Oregon State Police soldier, the soldier attempted to arrest James Nelson Nottingham at around 4:50 p.m. on July 8 as he was driving southbound in a Gray SUV near Schooner Creek on Highway 101. The soldier noted that the red anti-theft LED on the SUV's dashboard was on.
Nottingham did not give in to the lights, sirens and the soldier's horn, and continued south through red lights, according to the affidavit. The Newport Police Department and the Lincoln County Sheriff's Office joined the chase as she made her way to a residential area in Newport.
MPs deployed spike strips on the freeway, but the vehicle swerved and turned east onto Northeast Fifth Street, where an MP said he saw Nottingham strike a pedestrian. He then collided with a BMW on Northeast 11th and Benton streets before coming to a stop on Avery Street.
The vehicle was moderately damaged in the front right corner and apparently struck a letterbox as one was stuck under the front when Nottingham came to a halt. He was taken into custody and refused to speak to anyone. He did not want to identify himself and had no ID – he was later identified through fingerprinting at Lincoln County Jail after being medically cleared at Samaritan Pacific Communities Hospital .
According to the probable cause affidavit, an officer recovered a bag of what appeared to be methamphetamine that Nottingham threw out of a window during the chase. The vehicle was confirmed to have been reported stolen in Las Vegas, Nevada on July 2.
Nottingham was arraigned on Friday (today) before Lincoln County Circuit Judge Amanda Benjamin on Class C felony charges of unauthorized use of a motor vehicle and flight or attempted evade a police officer, as well as felony charges of reckless driving, failure to comply with a driver with property damage (hit and run), second degree criminal mischief, failure to carry or present a driver's license and two counts of recklessly endangering another person.
His next court date has not been set and he remains in the Lincoln County Jail on $ 252,000 bond.