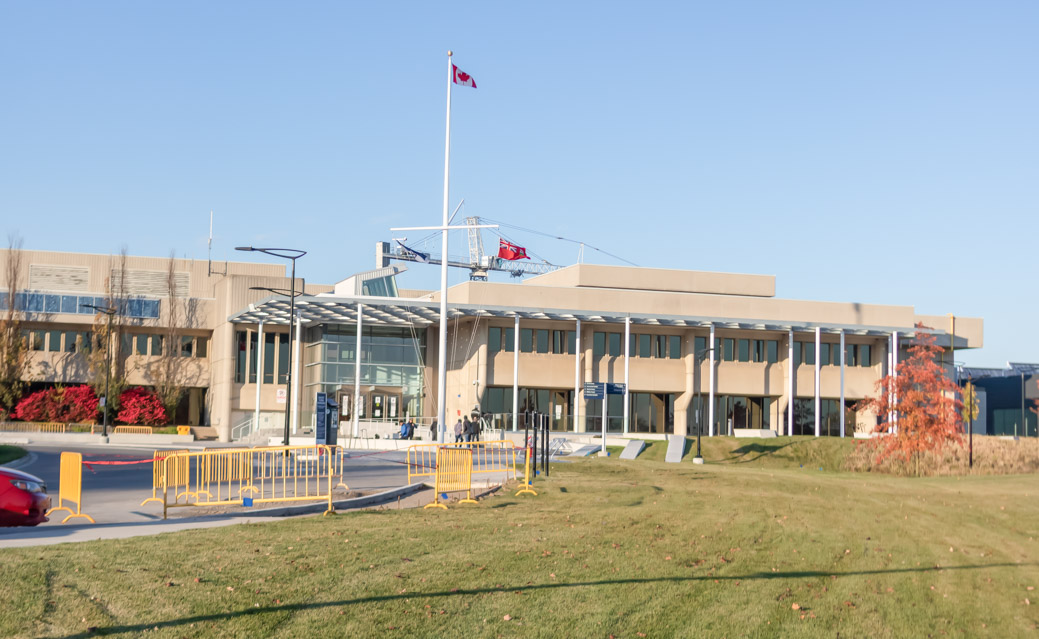 The University of Toronto Mississauga (UTM) released the first draft of its strategic framework, which outlines the university's efforts to unify existing plans and advise collective decisions. Representing a working draft, the purpose of this framework is to present an overview of the priorities that will guide long-term decisions and considerations.
Developed between July 2020 and August 2021, the framework offers students and faculty a chance to observe what plans the campus will prioritize going forward and what can be expected. As mentioned in their paper, this also represents "part of the fundamental spirit of academic research".
The strategic framework was developed in response to several documents and plans of the university that have been planned for the long term, including the UTM 2017 Academic Plan, and the 2015 University of Toronto Presidential Discussion Paper. These papers examine the various conversations with faculty while reflecting on key UTM priorities, including a focus on communication and community. They are fundamental because they constitute important precedents for the mapping of current and future priorities of the UTM.
With a call to optimize student life and long-term decisions, the university draws on multiple conversations to set specific priorities and visions for the future.
"We have developed this project with considerable input from students, librarians, staff, faculty and community partners," said Alexandra Gillespie, UTM vice president and director in an interview with UTM News. "Now published online, the project sets out a series of priorities to unify our existing campus plans and inform our collective decisions. "
The strategic framework includes five priorities. The first priority, Focus on truth, openness and reciprocity focuses on a call to deepen conversations with Indigenous communities. The second, Inspire academic creativity for student success, seeks to give students more creative freedom in their studies and cultivates a more experiential education. Enable impactful discovery in student and faculty research will commit to strengthening research networks with "world-renowned faculty, graduates and students" and continue to develop creative outlets in the community. Develop inclusive spaces and sustainable operations is committed to creating a safe and inclusive environment for all, to innovate more sustainable infrastructure and to fight against racist stigma. Ultimately, Adopt our location for connection, well-being and care will be committed to improving the health of the community.
Going forward, UTM plans to hold conversations and forums with Indigenous partners, student groups, governance bodies, administrative committees, academic departments, and external stakeholders to gather updates. of the frame. These conversations will serve to improve the framework and ensure that all priorities are met and addressed.
These forums will also address questions for relevant stakeholders, such as the following: Did this draft framework represent priorities that you identify with? Do you see your contributions reflected in their commitments; Will its language help you articulate our distinct role in the community? Does his story describe a campus you're proud of?
A timeline will be released shortly to indicate when these conversations will take place.
As stated in the published draft of the framework, "UTM will deepen that trust with actions rooted in five priorities, which come together to form a campus narrative of collective flourishing: the flourishing of bodies and minds, cultures and communities, economies and ecosystems.
When the forum schedules are finalized, all UTM students and faculty are invited to attend these meetings, share their comments, and fill out reflection forms to express their ideas on the project.
Razia is currently completing a specialization in molecular biology with minors in chemistry and statistics. She started writing for The way as a journalist over a year ago and seized this opportunity to challenge himself and step out of his comfort zone. In her spare time, she enjoys hiking, painting, photography and is passionate about music. She's also a huge Potterhead (someone in Ravenclaw ?!). If you have any questions, you can contact her via LinkedIn.