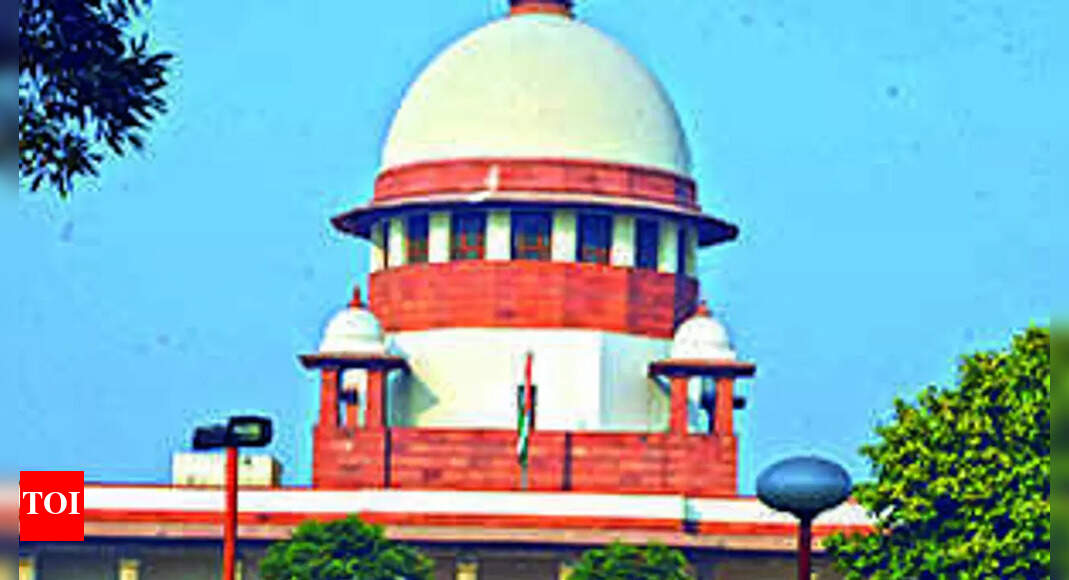 NEW DELHI: The Supreme Court on Thursday began a debate on streamlining the fee structure for arbitrators, mostly retired Constitutional Court judges, in a bid to find a framework for setting fees and discourage the trail of arbitration proceedings for years.
A specially constituted bench of Judges DY Chandrachud, Sanjiv Khanna and Surya Kant was assembled by CJI NV Ramana as he found that in many cases the procedure drags on for years resulting in huge sums being spent by the parties before they end. to obtain an award, which was contrary to the concept of arbitration promoted as an alternative to expensive litigation.
Appearing for the CGSB and taking up the grievance of most public sector companies, Attorney General KK Venugopal said there are currently three alternatives for setting arbitrators' fees – the parties enter into a pre-arbitration agreement on the fee structure for arbitrators, which would not allow them to change the amount of fees once they have accepted the assignment; the fourth schedule enacted by Parliament capping the fees of arbitrators; or, the arbitrators fixing their fees.
Venugopal said that when referees decide on their fees, they usually vary between Rs 1 lakh and Rs 2.5 lakh per sitting. What usually happens is that the referees hold two or three sessions a day and take an amount between Rs 3 lakhs and Rs 7.5 lakhs per day.
The bench said it felt the per-session fee should be a per-day fee, regardless of how many sessions the umpires perform. Constitutional Court judges before retirement receive a monthly salary of around Rs 2 lakhs.
Venugopal said while private parties are willing to pay any amount as fees by arbitrators, PSUs are feeling the pinch as they come under scrutiny from multiple authorities, including CAG, for spending huge sums on arbitration.
"The UAPs' reluctance to pay high fees makes them feel they have been disadvantaged before the arbitrator, whose high fees are fortunately paid by private parties," he said.
The bench requested a response from the AG and the lawyer for a private party, lead lawyer AM SInghvi, on the question of the possibility for the parties to estimate the number of hearings necessary to render a decision. on the question in dispute, and then to fix the fees of the arbitrators.
"If the number of sessions exceeds the estimate, then the arbitrators could revise their fees upwards by up to 10%. But, beyond 10%, the increase would have to be approved by the Commercial Appeals Chamber of the High Court concerned," the bench said and posted the case for hearing on March 31.