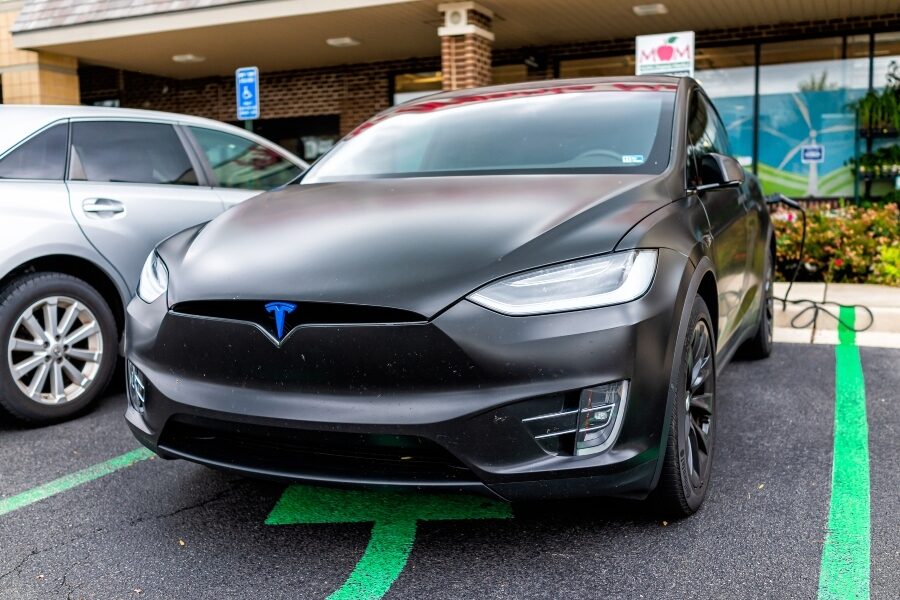 For the past five years, Tesla owners have reported shivers down their front axles when they show off their vehicle's vaunted zero-to-60 two-second acceleration, or even just when going 30 mph.
There has been a lawsuit and a recall by the company of a key front end piece, but owners say they are still experiencing issues ranging from severe front end vibrations to breaking front axles on their vehicles.
All of this begs the question: should car buyers expect a Tesla that can't handle its own speed? ConsumerAffairs has been tracking the complaints and speaking with automotive experts to assess the damage, and the answer may be closer to "yes" than "no."
Eric Cheney, owner of Voodoo Design and Engineering, designs and builds high performance automobiles and engines. He calls the Tesla Model S Plaid "unbelievably fast" and suggests that many of the front-end issues may stem from the way owners drive it.
"I'm sure you've seen where Plaid Model S's crashed at racetracks because their brakes weren't up to snuff. That's basically what's happening with the front drivetrain," Cheney told ConsumerAffairs "You have a standard axle installed in a car that hasn't been upgraded, but the power of the engines has. So it's basically like saying 'I bought a Honda Accord and I've threw a Ferrari engine" and I expect all the supporting parts to take that amount of power and load.
Cheney calls Tesla's Plaid Launch Mode, which gives the vehicle its sudden acceleration, "a gimmick" and says it's not meant to be used repeatedly. According to Tesla, the cars have three modes: "Chill," which limits acceleration for a smoother ride; "Sport", which provides a normal level of acceleration; and "Insane", also called "Plaid" on performance vehicles.
"They (Tesla) are just going to have to do some upgrades," Cheney said. "If it turns into a callback, I don't know. It's not a recall issue, it's a situation where people are using this vehicle in a way it was never intended to be used.
Powered by three electric motors
According to Car and Driver, the Plaid drive mode is powered by three electric motors, including one at the front axle. "Plaid" refers to a scene from the 1987 film "Space Balls", in which a spaceship is going so fast that it turns into a plaid.
Tesla has already improved the Model S's braking systems. Cheney, who owns two Teslas and calls them big cars, predicts the automaker will come up with upgrades to its axles. However, he says it may be a special order item for owners who repeatedly test the zero to sixty speed of vehicles.
"You're going to have an upgrade package when it comes to drive axles," Cheney said. "Because the metal they use in the drive axles was never meant to handle that kind of power."
The issues have been reported on at least three Tesla models – the Model X, Model S and Model Y. All three are mid-size sedans powered by Tesla batteries.
In a detailed review published on ConsumerAffairs, John from Tracy, Calif., told us that his first Model S, purchased over a decade ago, had no problems. However, he says his four-year-old Model S developed extreme vibrations during hard acceleration.
"So now I have this $113,000 car and when people get in my car…they want to see how fast it goes, so you hit the gas and it sounds and it looks like it's falling apart" , John wrote in his review.
NHTSA investigation
Tesla is no longer responding to media requests for comment, but the company has publicly acknowledged front-end issues with its vehicles. In a 2017 service bulletin, the company said "certain Model S and Model X vehicles may have been manufactured with front suspension front links that may not meet Tesla's strength specifications." The automaker uses front links to control the suspension so it moves in the right direction and provides a smoother ride.
In late 2020, the National Highway Safety Traffic Administration (NHSTA) launched an investigation of Tesla Model X and Model S vehicles for front suspension front links based on 43 customer complaints.
"The investigation remains open and under active review," an NHTSA spokesperson told ConsumerAffairs.
Grant Feek, CEO of online auto marketplace Tred, has been tracking issues reported by Tesla owners. He thinks another part of Tesla is to blame for some of the problems reported by consumers.
"One of the main causes of these issues is a hanger link fastener, which was prone to breaking and could cause the hanger links to separate," he told ConsumerAffairs.
Feek says Tesla issued a recall in December to replace a faulty tether, or "hinge," though no injuries were reported. He says Tesla owner forums have many reports of a more vague "suspension thrill" that suggests there are other front axle issues that are still unresolved and don't seem to have been resolved by recall.
Sudden acceleration of electric vehicles could be a factor
When he introduced the Model S Plaid last year, Tesla CEO Elon Musk said it was important for the future of alternative energy vehicles to show that they were not only more fuel efficient, but that they could also be the fastest. Karl Brauer, executive analyst at iSeeCars.com, says the speed is great, but that might come at a price.
"Everyone loves the instant torque of electric cars, but torque is a twisting force," Brauer told us. "So if you have any kind of electric car, you're going to put a lot of strain on the powertrain components that handle the torque, including the axle."
Feek says the way some Tesla owners drive their cars may be contributing to the problem. But he says suspension parts, such as suspension link brackets, shouldn't fail on new, low-mileage cars.
"They have to be built to withstand the performance parameters of the car," he said. "This, coupled with the recall, indicates that design and quality control issues are a major contributing factor."
In other words, if the car has enough torque to go from zero to 60 in two seconds, the powertrain must be powerful enough to handle it.